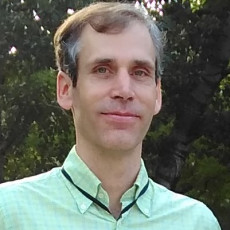 David Werner
Newcastle upon Tyne, United Kingdom
Joined this community on Feb 9, 2019
Bio Dr David Werner is a Reader in Environmental Systems Modelling at Newcastle University. His research is supported by UKRI, UK industry, research charities and the Newton Fund/British Council/Department for Business Innovation and Skills. David Werner works with partners across five continents (see www.cleanwaterresearch.org), including partners in India, China, Brazil, Thailand, Cuba and Tanzania on water quality. His research group uses portable water quality surveying tools, including next generation sequencing for microbial water quality assessment to generate comprehensive data for the spatial-relational GIS mapping of waterborne hazards. He holds a GCRF award for the research project IMAGINE: Innovative Technologies for rapidly surveying, mapping and communication waterborne hazards. As part of IMAGINE, Dr Werner and his staff provided eight academics, students and technicians at Ardhi University in Dar es Salaam, Tanzania, practical training in the use of molecular microbiology for the detection of waterborne hazards. In the IMAGINE project, UK and Tanzanian researchers co-develop on-site water quality assessment methods with a range of innovative technologies, including portable gene sequencing, and integrate these methods with digital applications to rapidly curate, visualize and communicate waterborne hazard data.
Full Name
David Werner
Organisation
School of Engineering, Newcastle University
Country of Organisation
United Kingdom
Short blurb about yourself
My main research areas are: 1) Innovative use of sorbents for water treatment and the in-situ restoration of contaminated soils and sediments; 2) novel methods for water quality surveying, including portable next generation sequencing; 3) sustainable water use in the built environment.